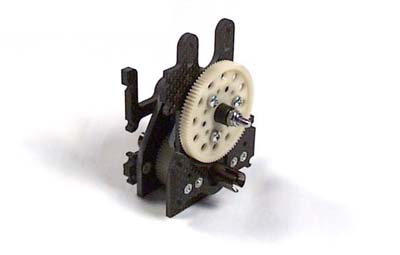 The Penguinr/c P2300rGB Magnum Gearbox upgrade kit converts your existing P2300 into a full spec P2300r chassis kit. The main difference to the P2300 via this upgrade is that the entire gearbox is replaced by a gear drive system adapted from Traxxas.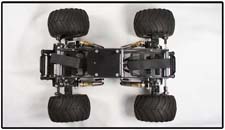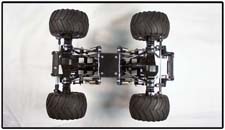 click on picture for larger view
This kit includes all the plates and hardware that you need for conversion, except the gear drive parts which are availible from Traxxas and Tamiya (required parts list is at the botom of this page). The gearbox increases the P2300 drivetrain strength to allow for amazing rock climbing as it eliminates the possibility of belt skip that is associated with the original transmission.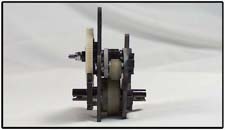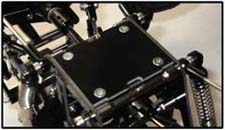 click on picture for larger view
Required Parts to use this Chassis:
Traxxas:
1985 - Teflon Wahers 5x8x.5mm (20)
1993 - Layshaft w/rollpin
1996 - Idler Gear
2388 - Planatary Gear Differential Set
3195 - Top Drive Gear
4687 - 87 tooth 48P Spur

3693 - Spur Gear Adaptor
or
4615 - Slipper Clutch Set (Complete)

Tamiya:
9804181 - Joint Cup: 47201
(to order call Tamiya order line)
You may choose to use Traxxas sliders instead however, the stock suspension linkage will not be compatible and would need to be replaced.

Other:
Ball Bearing (5x11x4mm) (x6)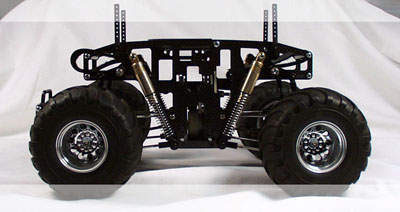 List Price: $54.99
Part Number: P2300Rgb





Click here to Download Direction Manual:


If you have any questions or comments regarding this chassis conversion please feel free to mail us at support@penguinrc.com


©2006 Penguinr/c